Hong Wing Licorice White Peach
Product Description
Licorice White Peach consist of peach cultivars, Prunus persica, preserved in a sweet tangy licorice. Prunus persica, is a deciduous tree, native to China, where it was first cultivated.
It bears an edible juicy fruit called a peach. The peach is a species of the genus Prunus. The species name persica refers to its widespread cultivation in Persia, from whence it was transplanted to Europe.
Caribbean preservative, is a way of preserving that was influenced by the Chinese part of our heritage. It's a combination of boiling or drying the fruit, then cooking it briefly in food dye, a combination of spices with or without the use of pepper. With fruit preserves, the options are limitless. These Licorice White Peaches are great.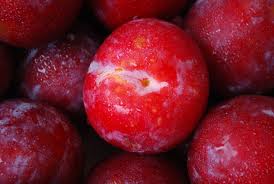 Find Similar Products by Category
Customers Who Viewed This Product Also Viewed